FIND YOUR DREAM HOME TODAY
When people think of tropical sandy beaches, the first place that comes to mind is the Caribbean. The Caribbean is known for its pristine beaches, crystal-clear water and amazing biodiversity.
Home to about 5,600 plant species and 300 bird species, the Dominican Republic's vibrant biodiversity attracts visitors from around the world.
Dominicans will surprise you with their kind welcome and personal warmth , they are passionate about music, dancing bachata or merengue,baseball and dominos .
let's find together the place you deserve.
what are you looking for?

JC COLLECTION HOMES selects the finest properties in Casa de Campo, all of them are full of unique charme and character. Our business is to understand your needs and found the house that, at the same time, will be a good investment and the house that your family will fall in love with.

JC COLLECTION HOMES offer a distinguished selection of luxury holiday rental properties in Casa de Campo, the most exclusive resort in the Caribbean. Our holiday homes are privately owned, have experience staff and luxurious amenities to maximize the comfort and satisfaction of your stay.

YOU ARE ON HOLIDAYS... IMMERSE YOURSELF IN THE PRISTINE CARIBBEAN OCEAN WATERS , enjoy a relaxing MASSAGE , join a yoga class, experience THE AMAZING SUNSET AT MINITAS BEACH WHILE sipping a DOMINICAn RUM ...

Be it golf, horse riding, tennis, shooting , fishing , diving... or just exploring altos de chavón , Saona and Catalina islands, the cigar factory or sighting whales up north ... you can do it all in the truly friendly Casa de Campo style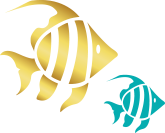 RETURN TO THIS....
Little paradise
more than thirty years OF INTERNATIONAL business EXPERIENCE including: COMMERCIAL REAL ESTATE, financE, insurance AND telecommunicationS .
I will  help you find your dream vacation home.  A house that will both reflect your lifestyle and taste and prove to be an investment where we have a stable and positive track record.
DO YOU WANT TO SELL OR RENT YOUR HOUSE?
WE WILL HELP YOU GET IT !
Still haven't decided what to do with your house?. Don't worry, we will help  you decide to rent or sell … whichever is best for you !.
At JC Collection Homes we will walk you through the decision making process and offer you the best options  for either  sale and rental in order to optimize the sale price or maximize the rental income.
let's find together the place you deserve.