Casa de Campo is a renowned Caribbean paradise, nestled amidst  cane fields on the tropical island the Dominican Republic. With more than 50 years of glamorous existence, this 7,000 acres resort on  the Caribbean coast , is located in La Romana province, it's a perfect combination of pristine nature, turquoise ocean, warm climate  year round , sports activities , international community ,culture and outstanding restaurants and shops.
This safe and exclusive setting, offers you the most variety of sport activities : 3 Pete Dye golf courses, included Teeth of the Dog , which is #1 ranked course in the Caribbean; the best marina in the  Dominican Republic; an  Equestrian Center featuring Polo; a skeet Shooting course; Tennis Center; Soccer field; water sports at the amazing Minitas Beach… among others.
From an investment perspective, Casa de Campo offers owners a secure investment with historical records, all backed by  financially solid Central Romana Corporation.
If you dream of a house in a paradise, or spending unforgettable family vacations in the best resort in the Caribbean, there is no better place than Casa de Campo!
The golf at Casa de Campo is nothing short of spectacular : Three Pete Dye designed courses,  one world-class Golf Learning Center  and  TrackMan Simulator facilities, make up this world renowned Resort .
The resort's main attraction, Teeth of The Dog, is the top ranked course in the Caribbean and 43rd in Golf Magazine's Top 100 courses worldwide. The Dye Fore Course features 27 holes, measuring at a monstrous 7,740 yards. The Links located on the interior of the property, is a beautiful inland course an exceptional course by anyone standards and reminiscent of traditional British courses.
Step up to the tee on one of Casa de Campo Resort  three award-winning golf courses and find yourself surrounded by pristine Caribbean waters, historic influences, and signature challenges.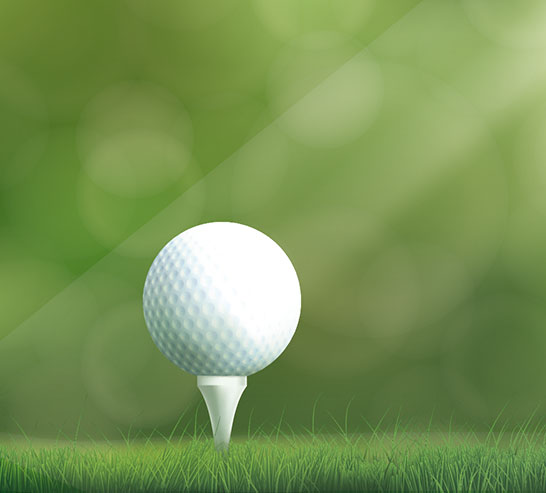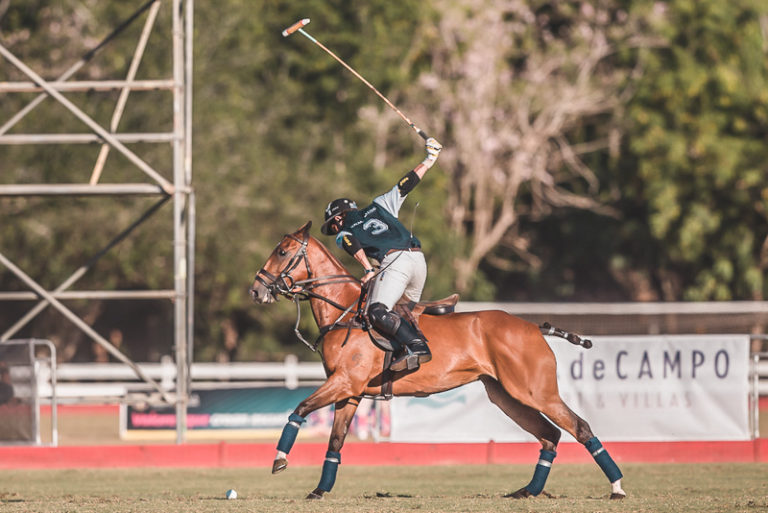 Casa de Campo's extensive equestrian center is among the best in the Caribbean, a veritable equestrian nirvana . Enjoy a leisurely ride through herds of water buffalo, lakes teeming with ducks and local fauna, sugar cane fields, and our on-site horse-breeding operation. Private lessons are available. With three playing fields and polo ponies for players, Casa de Campo is the go-to site for the sport. Since 2018, Casa de Campo has participated in the Polo Challenge. The iconic event features a tournament weekends for a month in the spring.
The warm, turquoise waters of the Caribbean Sea and the Chavón River are your playgrounds at Casa de Campo . From the thrill of deep-sea fishing to the serenity of kayaking though the countryside to exploring a world beneath the waves while snorkeling, you'll love what the sea has to offer.
The Marina of Casa de Campo  is  an entire community for sport fishermen, yachting enthusiasts, and landlubbers alike. Chase the horizon by sailboat, catamaran, or charter boat. Dive beneath the surface to snorkel dazzling underwater realms. Maybe this is your opportunity to catch and release an extraordinary, trophy-worthy blue marlin. Race between the waves towards smaller, out islands filled with native wildlife.

The fishing season , February through May, is starred by the Blue Marlin, other Billfish and pelagic species such as Mahi Mahi, Wahoo and Tuna .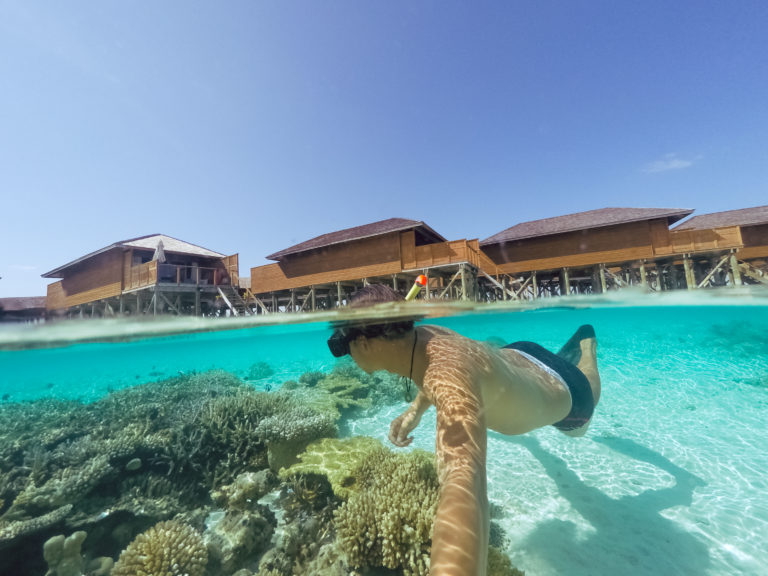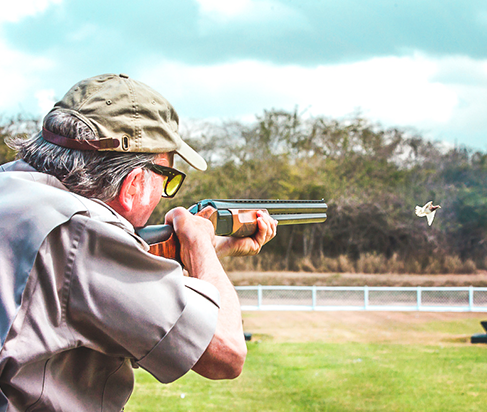 For an authentic in-the-wild shooting experience, look no further than Casa de Campo. The shooting facilities include an onsite 245 acre Shooting Centre, with over 200 stations for trap, skeet and sporting clays and pigeon rings. Casa de Campo's shooting center also includes a 110 ft. tower that projects sporting clays—one of the largest in the world, as well as "Rancho Peligro", a wild bird reserve outside of Casa de Campo where "Driven Shoots" take place. Shooters of all ages and skill levels will be delighted by the flexibility of the layout and the realistic conditions that simulate shooting wild game in their natural habitat. The course has been designed so shooters can progress from station to station in tournaments or individually for a challenging and exciting activity the whole family can enjoy.

"Casa de Campo's shooting facilities are considered by many to be among the best in the world."
THE LARGEST TENNIS CENTER IN THE CARIBBEAN
Slice, serve, and find your sweet spot under the warm Caribbean sun on one of Casa de Campo Tennis Center's 13 immaculate fast-dry Har-Tru tennis courts—that is, if the view doesn't distract you first. Dubbed the Wimbledon of the Caribbean, the Tennis Center is the perfect place for players of all levels. With over 25 pros and junior professionals on staff beginners can learn from the best while more advanced players can brush up on their skills through private and group lessons. And with an abundance of local talent, there's always someone available to serve up a challenging game, set, and match.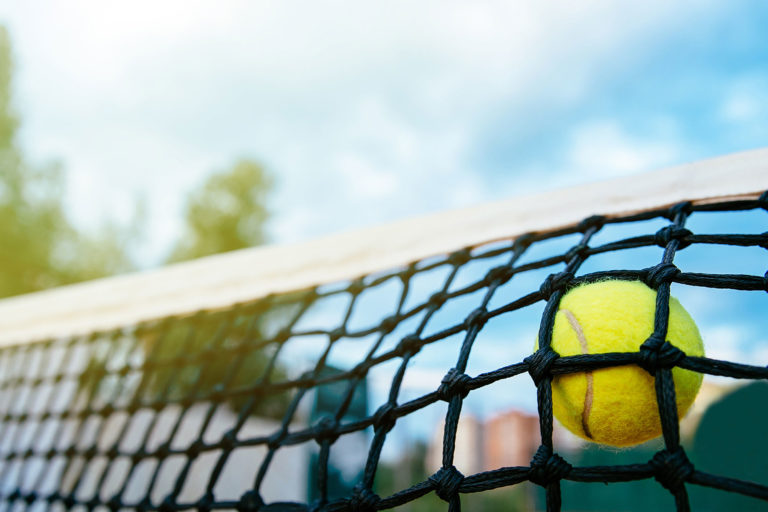 a replica 16th century Mediterranean village in the heart of the Dominican countryside
Altos de Chavón is a place like no other—a replica 16th century Mediterranean village in the heart of the Dominican countryside. Meticulously designed by Dominican architect, Jose Antonio Caro, and Italian master designer and cinematographer, Roberto Coppa, every detail of Altos de Chavón was handcrafted by local artisans. The village is a cultural center for residents, tourists, and working artists from all over the world. Active studios for artists of every medium from pottery to weaving, silk screening, and everything in between line the cobblestone streets alongside shops and boutiques showcasing their unique creations. The Art Gallery features works from noted Dominican artists, as well as artists from around the world which helps to foster a dialogue of creativity and cultural exchange. Other sites include an archaeological museum, offering a glimpse into the fascinating history of the area, the St. Stanislaus Church, 5,000-seat amphitheater, and sweeping views of the Chavón River and the Caribbean Sea.
AMPHITHEATER
ALL THE WORLD'S A STAGE
At the center of the historic 16th century replica Mediterranean village Altos de Chavón is the stunning 5,000-seat Grecian-style amphitheater. This architectural wonder has been the setting for countless concerts, events, and performances since its inauguration in 1982. Notable performers who have graced the stage include Sting, Elton John, Frank Sinatra, Andrea Bocelli, Gloria Estefan, Alejandro Fernández, Marc Anthony, Spyro Gyra, Michel Camilo, Juan Luis Guerra, Ozuna, Julio Iglesias, Placido Domingo, and many more to come.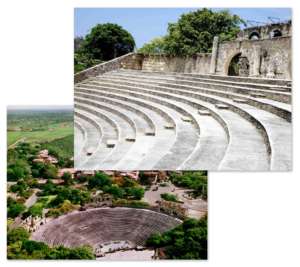 MUSEUM
SCHOOL OF DESIGN
SHOPPING
RESTAURANTS & BARS
Overflowing in natural riches—from a poster-worthy Caribbean coastline to world-class golf courses—La Romana is one of the country's top destination picks. Fields of sugar cane lead to continuous white sand beaches from Dominicus to Bayahíbe. Cave-riddled forests inside Cotubanamá National Park are home to fresh water springs and Taino rock art. Offshore, the islands of Saona, Catalina, and Catalinita are lined with turtle nesting stretches facing pristine coral reefs, while shipwrecks teeming with marine life rest at shallow and extreme depths.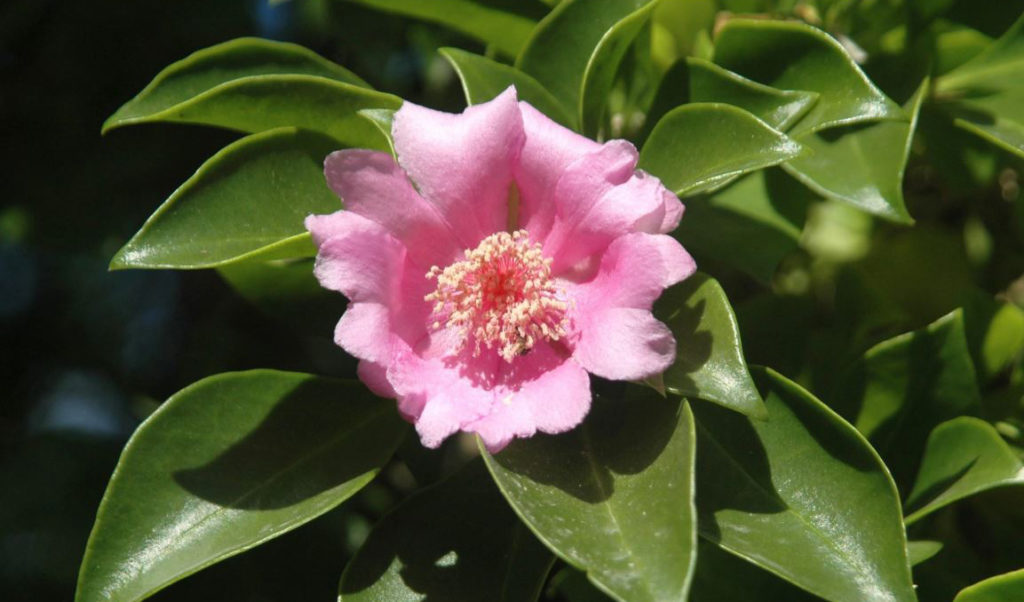 National Flower of the DR in 2011 and featured on the Dominican currency.​
The largest sugar cane mill in the Americas was once headquartered in La Romana, until its owners diversified and ventured into tourism by opening the luxurious Casa de Campo Resort in 1974, a celebrity favorite and renowned destination for its award-winning Pete Dye golf courses. The adjacent 16th century Altos de Chavón followed—a stunning replica of a Mediterranean village towering over the Chavón River, and bustling with entertainment—including an outdoor Grecian amphitheater where Grammy-winning artists perform every year.
While visitors flock to La Romana for a luxurious seaside lifestyle of chasing tail, scuba diving, fine dining, and shopping, its fishing village charms along Bayahíbe and Dominicus win many more over. La Romana is the gateway to Saona and Catalina Islands, which are part of the Cotubanamá National Park, and the most visited natural attractions in the country.
La Romana International Airport (LRM)–also known as the Casa de Campo International Airport–is strategically located on the southeastern coast, a mere 10-minute drive from Casa de Campo Resort & Villas, and a 20-minute drive from Bayahibe.
The Santo Domingo International Airport–50-minutes away from Casa de Campo (79Km) .
Punta Cana International Airport–40-minutes away from Casa de Campo (61 Km) .