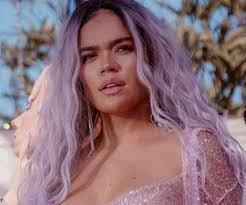 The popular Latin music star, Karol G, will start the year 2022 with a great show at the Altos de Chavón amphitheater, scheduled for next January 22 as part of her world tour "Bichota tour".
The event presented by the businessman Gamal Haché will have everybody enjoying a wide musical repertoire, with visual effects, which have been highlighted in the cities that the Colombian has visited with this tour.
Tracks like "Tusa" ft. Nicki Minaj, "Bichota", "El Makinon", among others, will be performed by the star of the night, together with the band of live musicians who have accompanied her in the show that she has already visited with successes in cities like Miami, Medellín, San Juan Puerto Rico, among many others.
"Dominicans will be able to enjoy a show of great quality and audiovisual production, which has conquered thousands of fans during 2021 and will now arrive in Chavón next year," Gamal said.
Karol G is the first artist to open the music billboard in the country in this coming 2022, where big stars are expected in the emblematic Altos de Chavón stage.
The tickets will be on sale starting today, Monday, December 20, at 8:00 pm, at UEPA Tickets, Supermercados Nacional, Jumbo, and at the Casa de Campo Owners Club. Mastercard cardholders will receive a 15% discount until December 22 and/or while supplies last.
In order for the public to enjoy the concert in a safe environment, Gamal reported that all accesses to Altos de Chavón will require a vaccination card and masks. "We must all comply with the provisions of the health authorities, and thus guarantee the safety of the public," he said.
It's gonna be a memorable show, Tusa ft Nicki Minaj will make everybody dance at Altos de Chavon.