Riomar is a unique home crafted with vision and artistry in mind – it is for the most discerning buyer, one who surrounds themselves with refined tastes and works of art by the likes of Salvador Dalí, Franco Ciarlo, and Tamburini. A true compound, the main home includes a large living space overlooking the serene pool, spa and gazebo, master suite, guest bedroom, impressive kitchen and a massage room.
Enjoy the beauty and climate of the Caribbean from your Villa with golf and ocean views in the privileged environment of Casa de Campo. The breathtaking views, unforgettable sunsets, luxury details, and comforts in every corner make this Villa an excellent value. The arquitect of this incredible villa is Simone Paoletti.
Investing in this property guarantees not only future value but also tranquil wellbeing.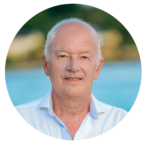 Do you want to buy or rent a property? Do you want to sell or rent your home?