The Dominican Republic is known for many things… its tropical rainforests, rich culture, famous golf courses, and of course, its beaches. This Caribbean country is home to 1,000 miles of coastline and over 200 beaches that range from brilliant white sand to a handful of beautiful black sand in the southwest. With so many to choose from, the options can be overwhelming. We've narrowed it down to five of our very favorites.

 1 – Saona Island:
One of the DR's most popular attractions (and a day trip from Punta Cana), Saona Island is renowned for turquoise waters, pristine beaches, groves of coconut palms and one of its earliest visitors: Christopher Columbus, who supposedly named it after a friend from Savona, Italy.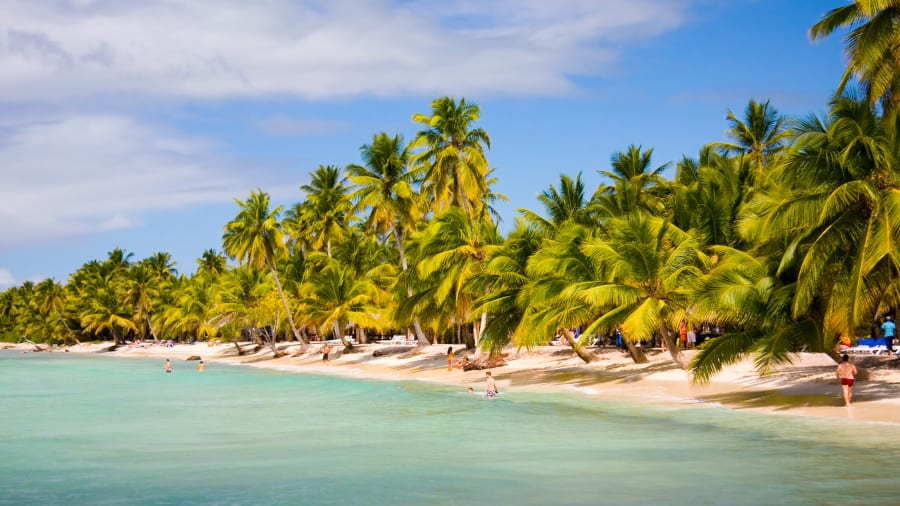 2 – PLAYITA Samaná:
Playita (Little Beach) is easy to get to on foot or by motoconcho (motorcycle taxi). It's a stretch of tannish sand and mellow surf, backed by tall, dramatically-leaning palm trees. On the main road just south of Las Galeras, look for signs to Hotel La Playita pointing down a dirt road headed west. Beach chairs are available for rent.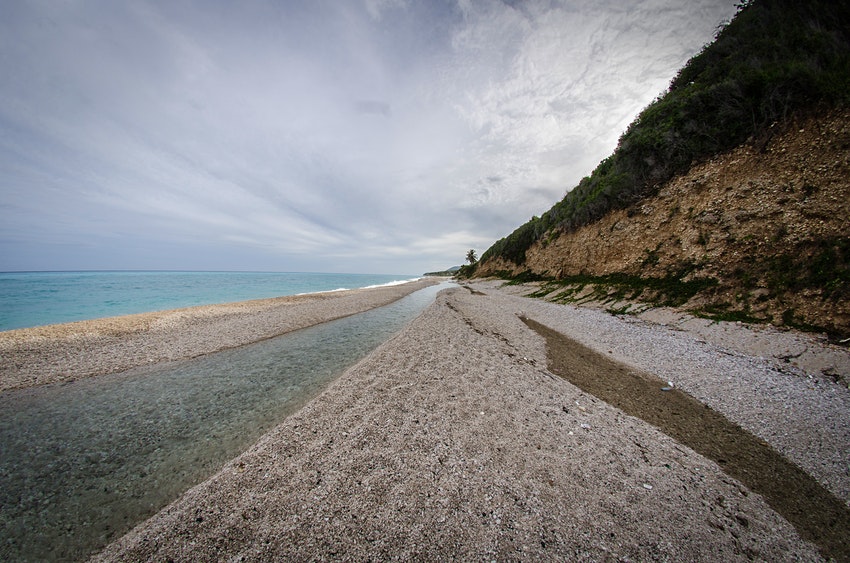 Playa los Patos (Ducks beach) has one of the shortest rivers in the Caribbean with 600 meters long.
3 – Playa Rincón:
Often featured on lists boasting the top 10 Caribbean beaches, Playa Rincón is situated on the eastern coast of the Samaná peninsula where 2,000-foot high cliffs tower over the shore. It's truly a stunning location to relax and soak up the sun. It's a trek to get to the beach itself, but once you're there it's well worth the effort. The powdery sand is absolutely perfect and it's highlighted by stunningly-clear turquoise waters ideal for snorkeling.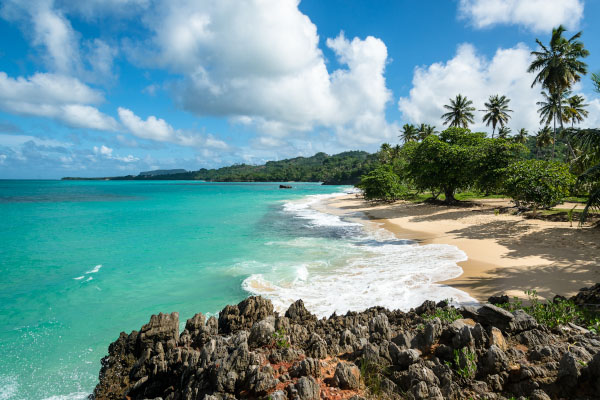 4 – Juanillo Beach Punta Cana:
On the eastern end of the country, Punta Cana is one of the Dominican Republic's most popular tourist destinations. Juanillo Beach is a little more secluded and little bit harder to find than some of the area's more well known spots. That keeps it relatively quiet.

5 – Puerto Plata: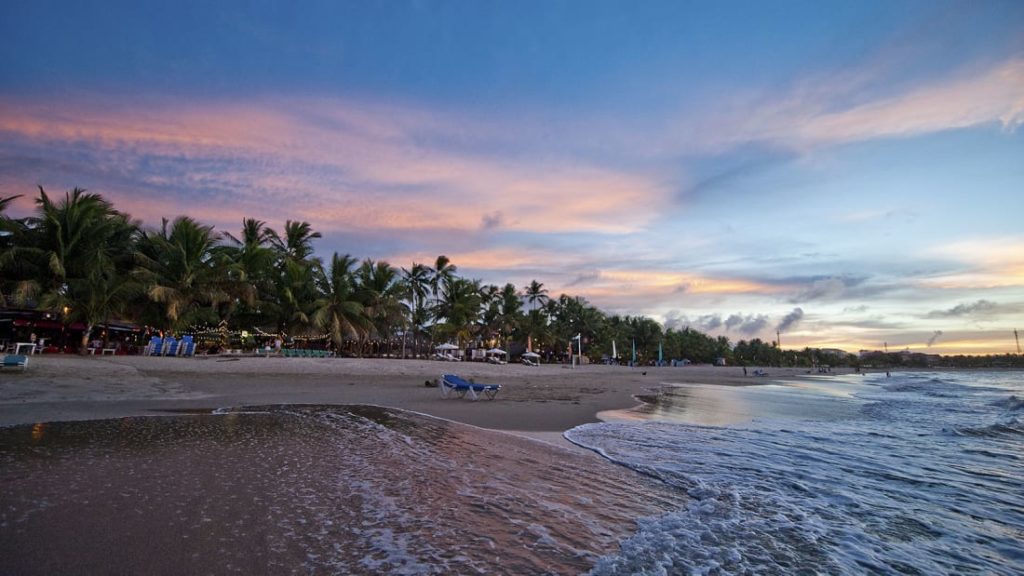 6 – Isla Catalina:
Though the coral-formed Catalina Island is small — less than 10 square kilometers — it supports a diverse array of marine, bird and plant life. Coral formations close to shore mean great snorkeling and diving.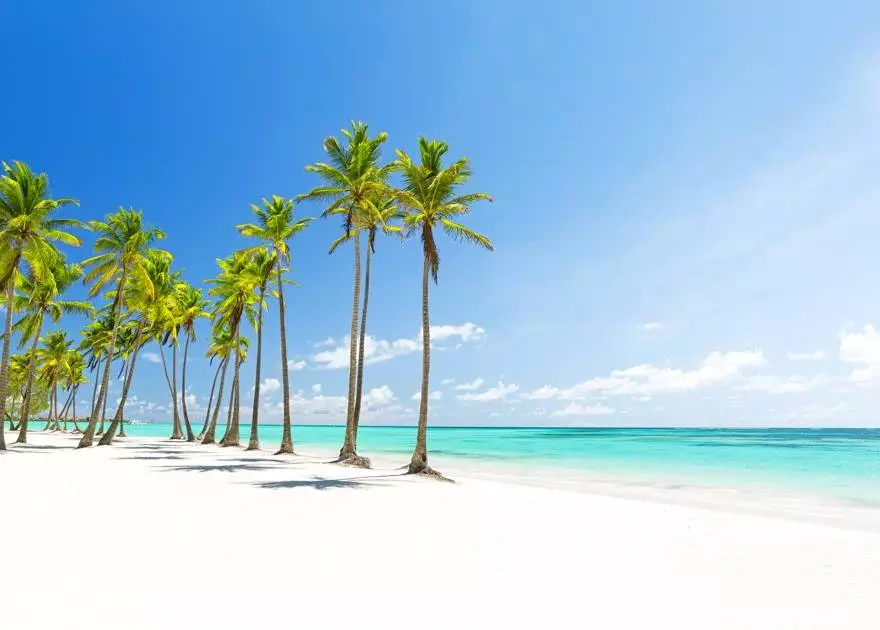 7 – Barahona:
In the southwest corner of the country, removed from major tourist zones, Barahona sees few tourists. But the landscape is stunning, with three national parks in the area and a wild, beautiful coastline. This one's for the off-the-trodden-trail types.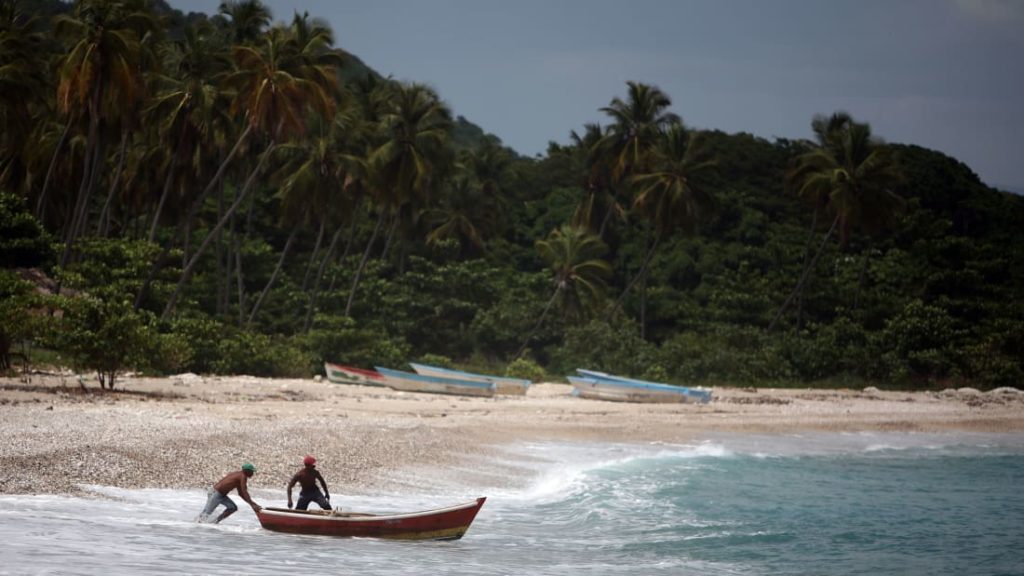 8 – Bayahibe Fishing Village:
A fishing village with colorful houses, increasingly popular Bayahibe offers a number of activities — kayaking, snorkeling, fishing, paddle-boarding — but some say it has the best scuba diving in the country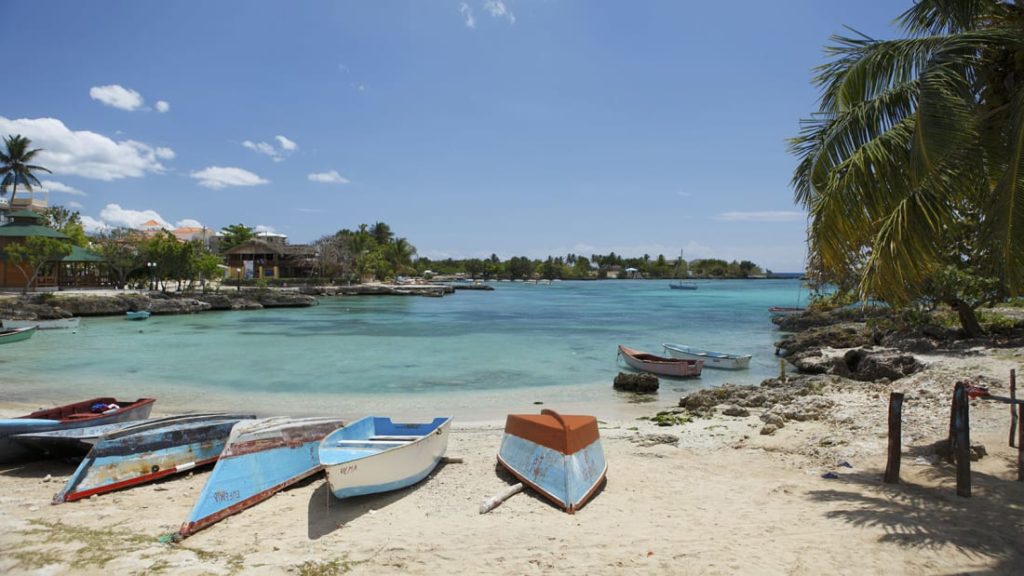 9 – Playa Caribe:
Because it's usually just a 45-minute drive from Santo Domingo, Playa Caribe and nearby Juan Dolio are popular day trips for residents of the capital. Playa Caribe is a small beach with usually calm waters. There are no bars or restaurants, only an area for umbrella and chair rentals.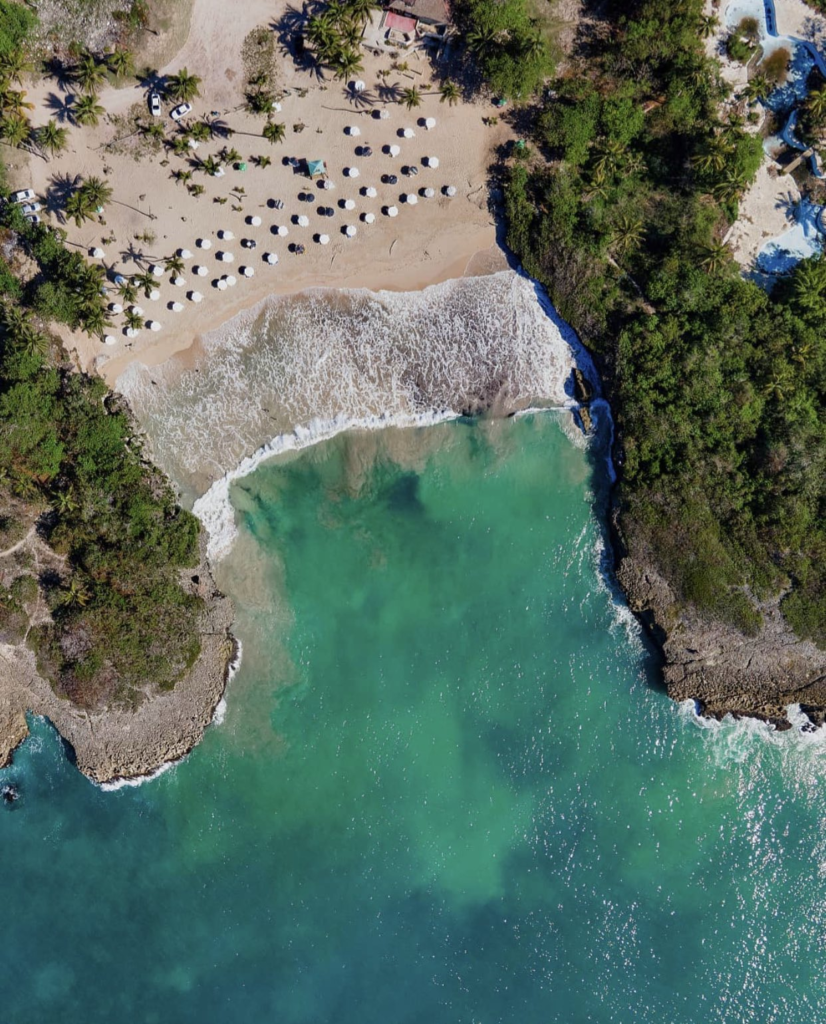 10 – Playa Boca Chica:
The fine, pristine beach of Boca Chica is considered another one of the Caribbean's best beaches. The waters are protected by coral reefs, producing relatively calm waters that make it perfect for families with younger children. It's also a beach ideal for anyone looking to pair shore time with city time, as it is located only 20 miles from the country's capital city, Santo Domingo. A dynamic blend of historic neighborhoods with centuries-old architecture and modern art galleries, shops, and cuisine, it's a great way to spend an afternoon after a morning at Playa Boca Chica.