GOLF TOURNAMENTS
For those that actively engage in golf, there is nothing like the energy, excitement, and enthusiasm of a golf tournament, especially at Casa de Campo. At Casa de Campo it is much more than a resort that offers golf, it's a world premiere golfing resort with some of the very best courses and tournaments available for this exciting sport.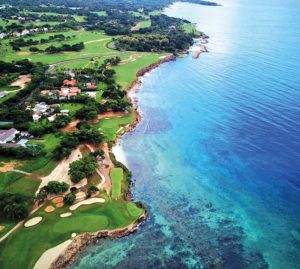 March 18 – 25, 2023
Gift yourself with a week of golf and relaxing in one of the best destinations in the Caribbean. Join us for the 1st women's golf event at Casa de Campo Resort & Villas in the Dominican Republic. All women from all over the world are welcome to participate. It is an opportunity for you to spend time with other women and enjoy playing golf.
Get ready to shine on the three world-renowned courses, Teeth of the Dog, Dye Fore and The Links. This opportunity only comes around once a year!
For more information Register  here…